FULL GAMES/JEU COMPLET - PERFECT EDITION/VERSION PARFAITE
Re: Atlantis The Lost Tales/Secret d'un monde oublié - Windo
insomniacgr a écrit:Thank you very much for your reply! I will test it and come back with feedback.

I own a retro PC with Windows 98SE (Pentium 3, TNT2, 128MB SD RAM) and I play the original 4CDs version of the game on that system, but I want to be able to play your perfect edition too on my Win10 desktop.

Best regards and thank you for taking your time to make this game accessible to as many gamers as possible on modern computers!
You're welcome

. I'm here to help everyone, i hope you will enjoy this game on Windows 10 like me.
I love the Atlantis Series of games.
Please post your feedbacks on this topic about this test version to help others players

.
If it's work properly, i will post it as "Alternative Perfect Edition for none compatibles setups".
Also don't hesisate to test the "HUB & VISIT MODE" of Atlantis The Lost Tales i developed few months ago :
progs-pc/atlantis-the-lost-tales-real-hub-visit-mode-t12126.html
Best Regards !
Messages: 3560
Inscription: Dim 21 Sep 2008 11:15
Localisation: France
Sexe:
Wi-Fi: Oui
Firmware Wii: 4.1E
cIOS Wii: Cios57 Rev19
Type de DS: 3DS
Linker DS: M3i Zero
Firmware PS3: 4.00
CFW PS3: 3.55 PS3MFW
Dongle PS3: PS3Key
Type de PSP: Slim
Firmware PSP: 5.00-M33 CFW
---
Random Crash Fixer added (Only for ZIP versions, SETUPS versions already have the fix inside)
DON'T USE IT IF YOU DON'T HAVE ANY PROBLEM !
It's only for people who get random crash.
You will loose 1080p and texture filtering.
Messages: 3560
Inscription: Dim 21 Sep 2008 11:15
Localisation: France
Sexe:
Wi-Fi: Oui
Firmware Wii: 4.1E
cIOS Wii: Cios57 Rev19
Type de DS: 3DS
Linker DS: M3i Zero
Firmware PS3: 4.00
CFW PS3: 3.55 PS3MFW
Dongle PS3: PS3Key
Type de PSP: Slim
Firmware PSP: 5.00-M33 CFW
---
NEW VERSION (ALL-IN-ONE SETUP per languages) / NOUVELLE VERSION (TOUTE EN UN par langues)
For Windows 7, Windows 8, Windows 8.1 & Windows 10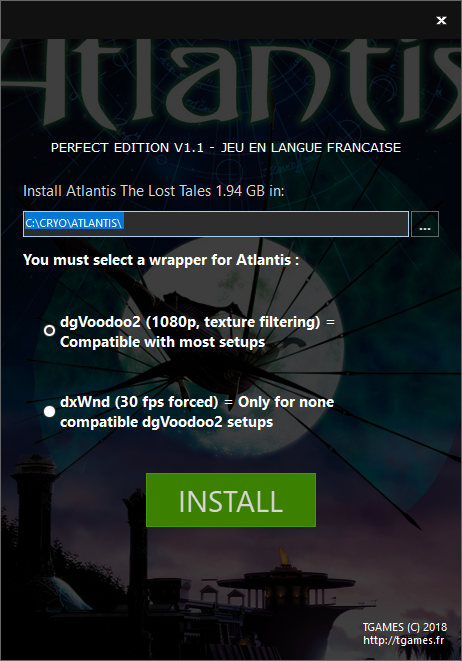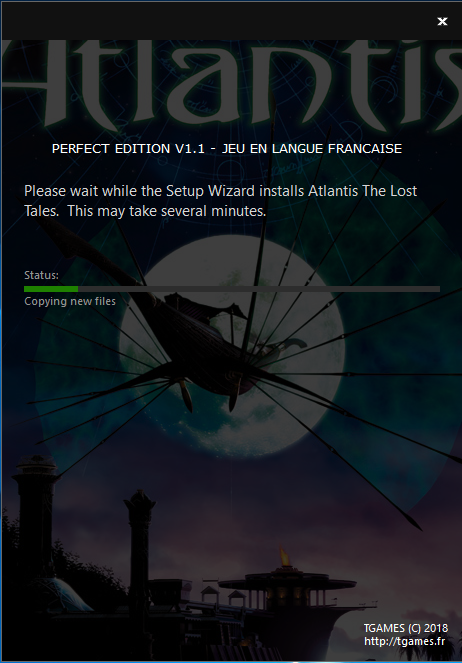 Messages: 3560
Inscription: Dim 21 Sep 2008 11:15
Localisation: France
Sexe:
Wi-Fi: Oui
Firmware Wii: 4.1E
cIOS Wii: Cios57 Rev19
Type de DS: 3DS
Linker DS: M3i Zero
Firmware PS3: 4.00
CFW PS3: 3.55 PS3MFW
Dongle PS3: PS3Key
Type de PSP: Slim
Firmware PSP: 5.00-M33 CFW
---
---
Sujets

Réponses
Vus

Dernier message
Utilisateurs parcourant ce forum: Aucun membre et 1 invité